*Low Sugar Sparkling Wine Punch
Entertaining?  This "make ahead of time" punch is an easy recipe to wow your guests and toast to your healthy lifestyle!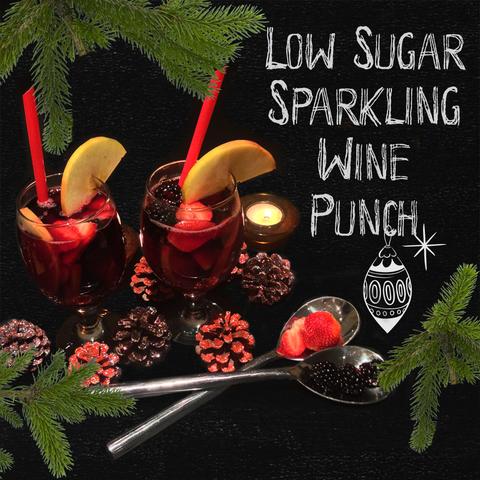 Ingredients for a pitcher for multiple servings:
2 medium honey crisp apples (sliced or chopped)
1 cup sliced strawberries
1 cup unsweetened cranberry juice
2 packets of Stevia
1 Bottle FitVine Wine Holiday Red Wine or other Syrah or Petite Syrah Wine
1 cup sparkling water
Instructions:
1.    Put all ingredients (except the sparkling water) in a punch bowl or large pitcher. 
2.    Stir and refrigerate for 3 hours. 
3.    Pour over ice into glass and add a generous splash of sparkling water.
For more tips on how to plus up your wine visit Charlene's blog at https://fbjfit.com/