Vegan Rosé Raspberry Parfaits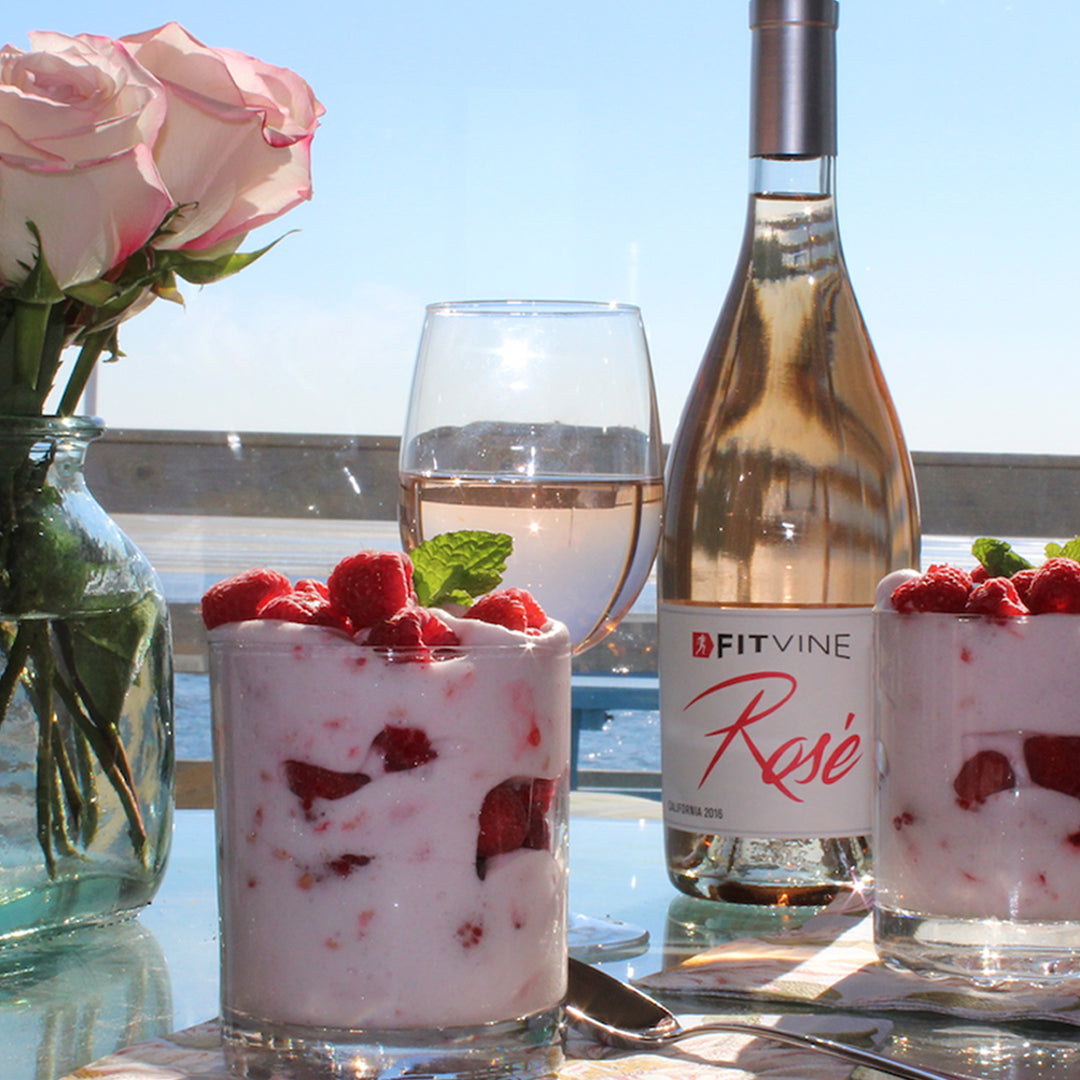 Ingredients
1 can no salt or low sodium organic garbanzo beans
12 oz fresh or frozen (defrosted and drained) raspberries
1 tablespoon FitVine Rosé Wine
3 packets stevia (Truvia)
Directions
Strain the liquid (aquafaba) from the beans in a mixing bowl and save the beans in a separate sealed container for future salads/soups.
Whip the aquafaba with an electric hand mixer till firm peaks form. Note, depending on your mixer, it can take anywhere form 6-10 minutes to get firm peaks. 
Puree or mash the raspberries, add the wine and stevia, stir and gently fold into the meringue.
Spoon into serving glasses and garnish with fresh mint, orange zest and more raspberries.
Serve with a glass (or two) of FitVine Rosé wine. 
Cheers!


---