FitVine Wine Athlete - Danny Musico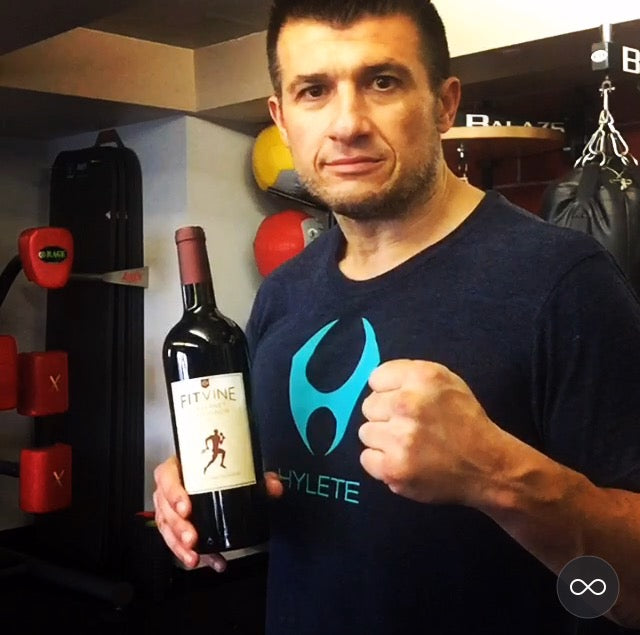 Danny Musico is a modest guy, but he should not be. His accomplishments are vast and varied. Musico has been a professional boxer, actor, model, athlete spokesman and television personality. Whatever the challenge is, the handsome star will offer a knockout performance. He is readily used by Hollywood's elite and many of the most famous names in the world as a personal trainer. Danny Musico has been a personal trainer to Leonardo DiCaprio, Tobey Maguire, Jessica Simpson, Demi Moore, Hilary Swank, Sylvester Stallone, Mark Wahlberg, Jamie Foxx, Carmen Electra and the list goes on and on…and on!
Danny gets stars into top shape and he does so with his proprietary HDT (High Definition Training) method and by the passionate and experienced manner that his grandfather taught him by age 10. "My grandfather taught me, that you have to do something right and there
fore be broken down, then taught the proper way to do something. Boxing, acting, exercising or whatever it is. Practice doesn't make perfect if you are practicing and doing it the wrong way. Doing it right over and over makes it perfect. I integrate this philosophy into all my training. This Hollywood star is best known from training Sylvester Stallone for Rocky, Demi Moore for G.I. Jane, Hillary Swank for Million Dollar Baby, Mark Wahlberg for The Fighter, HBO's "Entourage," which he guest starred on from time to time. and currently as the Official Trainer for American Idol. Everyone is always a pleasure to work with both on and off camera. It's always best if someone trusts me and allows me to show them how to make themselves healthier, stronger and ultimately in the best shape they can be. "Many times actors and actresses do come to me to prepare for a role, but sometimes they just realize the value in this industry of being in great shape."
Musico has also trained Navy Seals, Corrections Officers, Police Academy cadets, New Jersey State Troopers and many other professionals. He's also guest starred on numerous other shows such as "Hell's Kitchen," "Law and Order," "Joan of Arcadia" and "Third Watch." His modeling career has also flourished. Musico has walked the runways with handsome guys such as Michael Bergin, and his unique background makes him an unstoppable force in Hollywood. Perhaps it's a little bit of luck, but it is most assuredly his strong determination and tireless hard work that has made him one of Hollywood's most bankable actors, celebrity trainers and spokesmen.
---